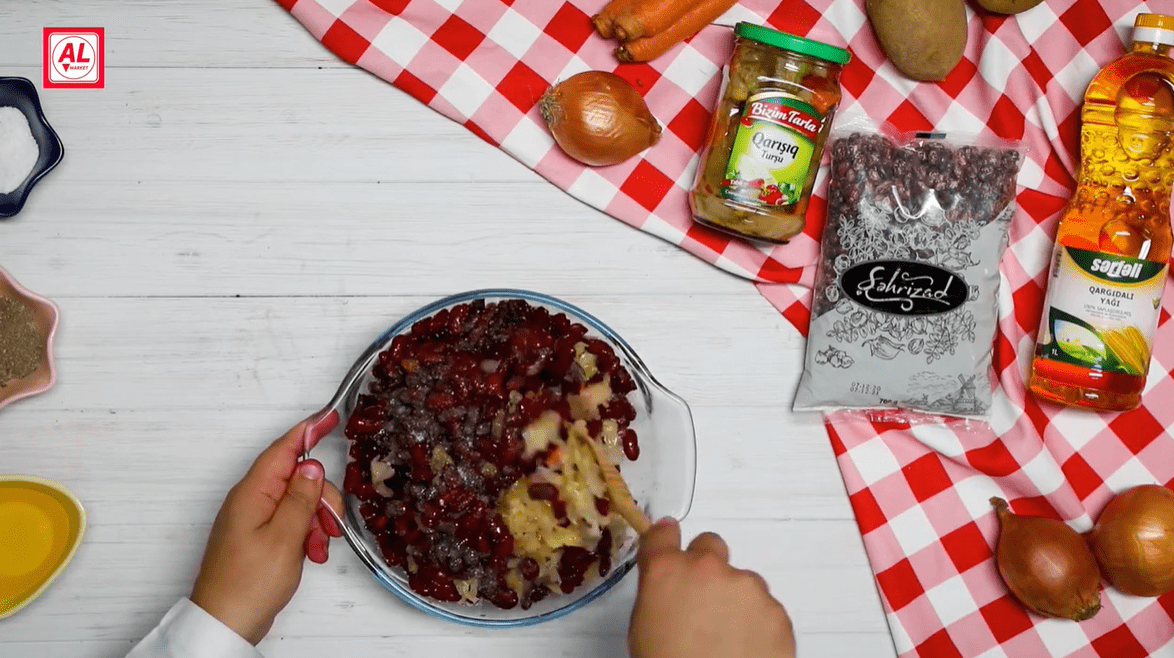 Vinegret salad recipe
Portion: 5 servings Difficulty rating: Easy Preparation time: 20 min. Price for 1 portion: 0.47 AZN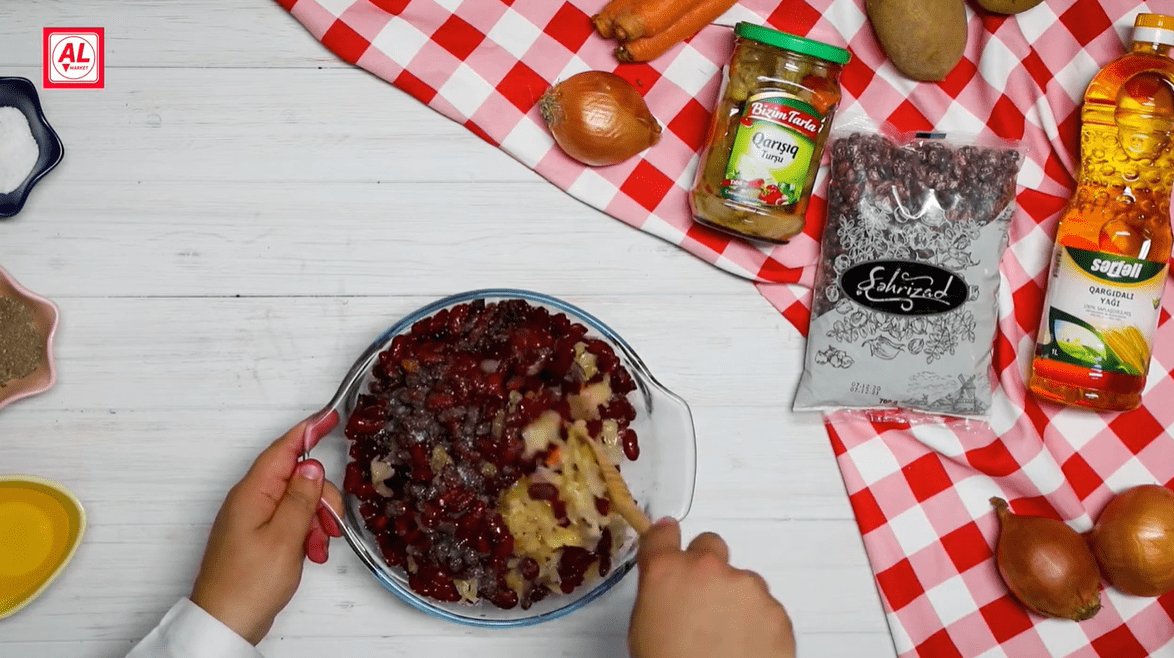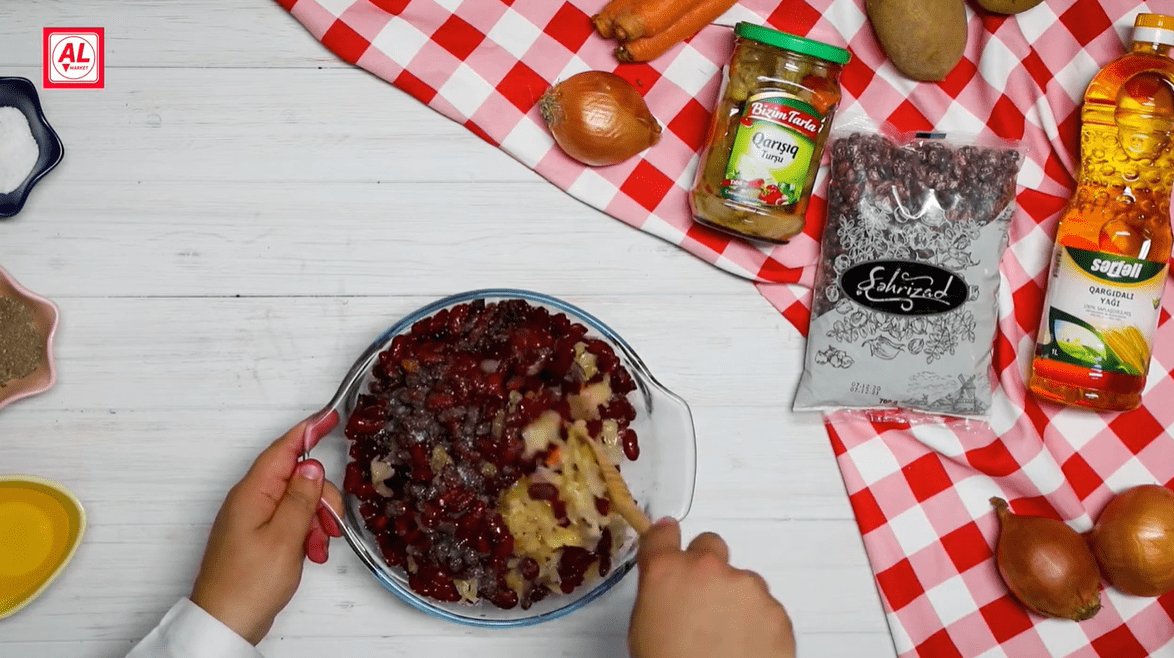 Composition:
"Şəhrizad" red kidney bean – 100 gr.
"Sərfəli" corn oil – 4 tblsp.
"Bizim tarla" assorted pickle – 100 gr.
Potato – 3 pcs
Carrot – 3 pcs
Beet – 3 pcs
Salt, pepper – according to one's taste
Method of preparation:
• Boil potatoes, carrots, beets and red beans in water.
• Then cut the boiled vegetables into cubes.
• Pour the diced vegetables and red beans into a bowl.
• Add chopped pickles, salt and pepper.
• At the end, pour in vegetable oil and mix the salad.