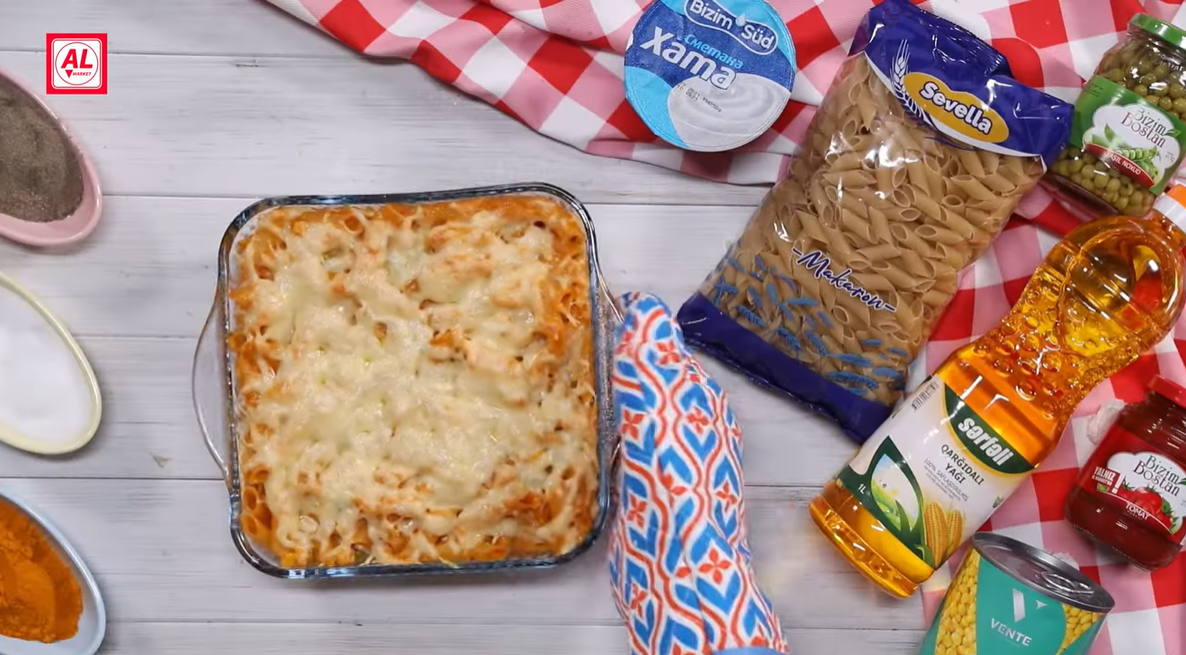 Oven pasta recipe
Portion: 5 servings Difficulty rating: Difficult Preparation time: 20 min. Cooking time: 10 min.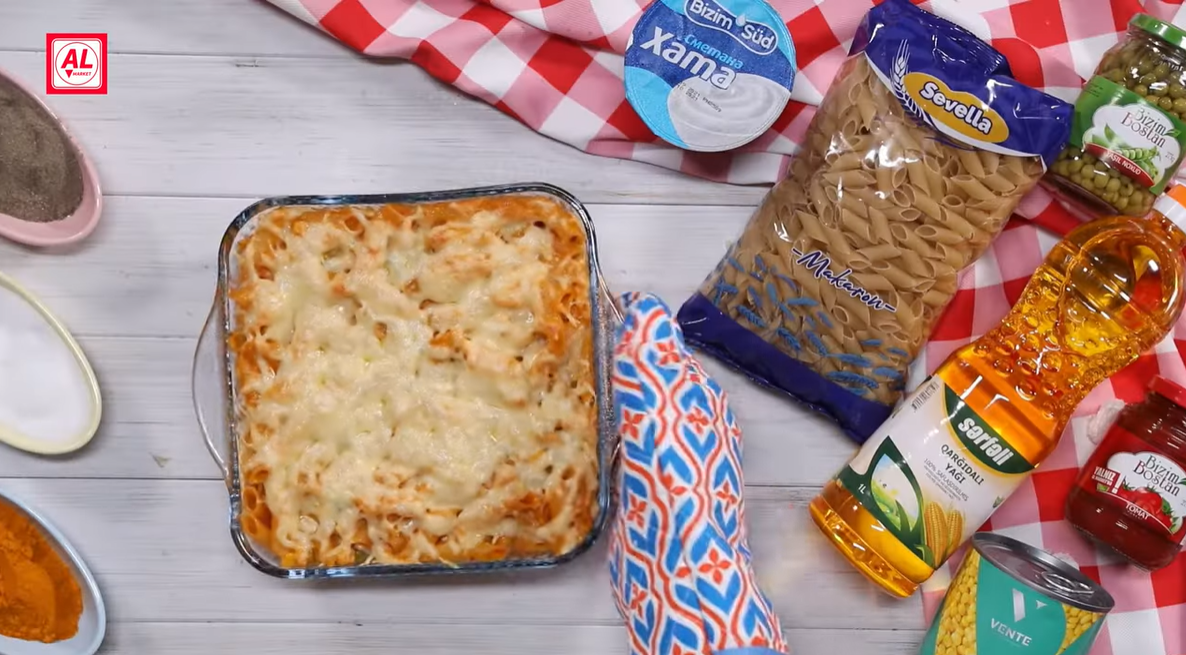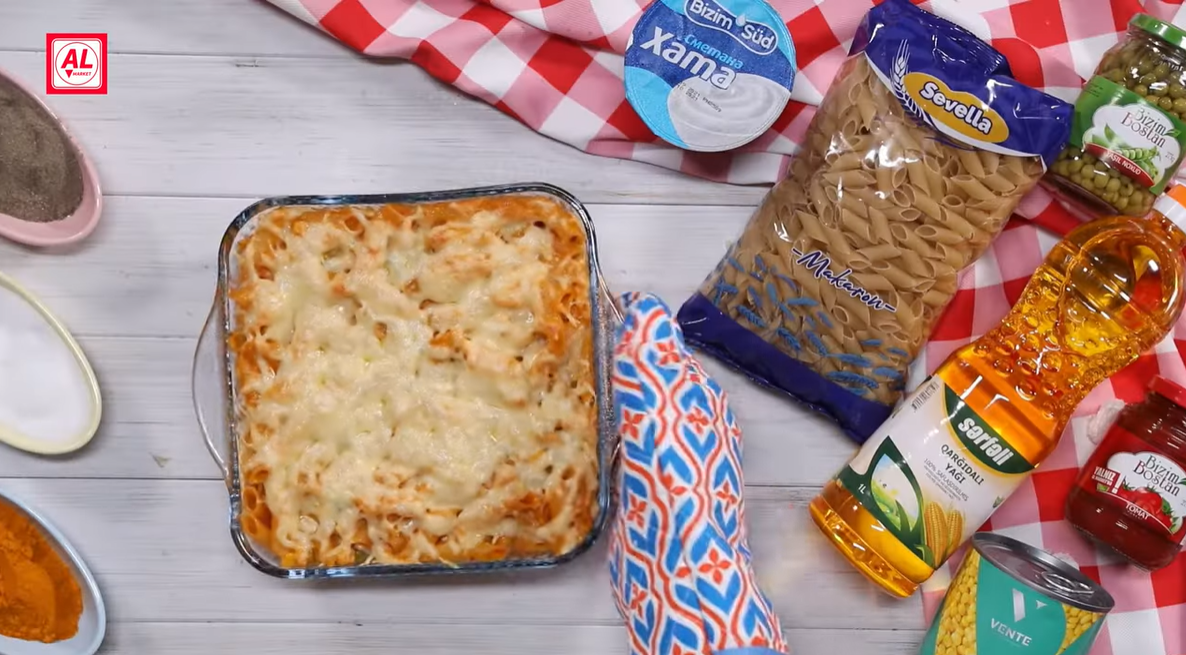 Composition:
Chicken breast– 1 pc
"Bizim Bostan" tomato paste – 1 tblsp.
Dutch cheese – 100 gr.
"Sərfəli" corn oil
"Sevella" pencil cutting pasta - 500 gr
"Vente" sweet corn – 5 tblsp.
Onion – 1 pc
Garlic – 2 cloves
"Bizim Bostan" peas – 5 tblsp.
"Bizim Süd" sour cream – 500 gr.
Method of preparation:
• Add corn oil and salt according to one's taste to a pot of boiled water.
• Then add 500 grams of pencil pasta and cook.
• Also add 3 tbsp refined oil, 1 onion and chicken breast cut into goulash form in a frying pan and roast it
• After the ingredients are slightly fried, they are mixed, adding 1 tablespoon of tomato paste, 2 cloves of crushed garlic, salt and pepper to taste.
• Add 5 tablespoons of green peas, the same amount of sweet corn and sour cream on the cooked pasta and mix it.
• Then add the prepared mixture to a baking tray, sprinkle it with grated dutch cheese and bake in the oven.