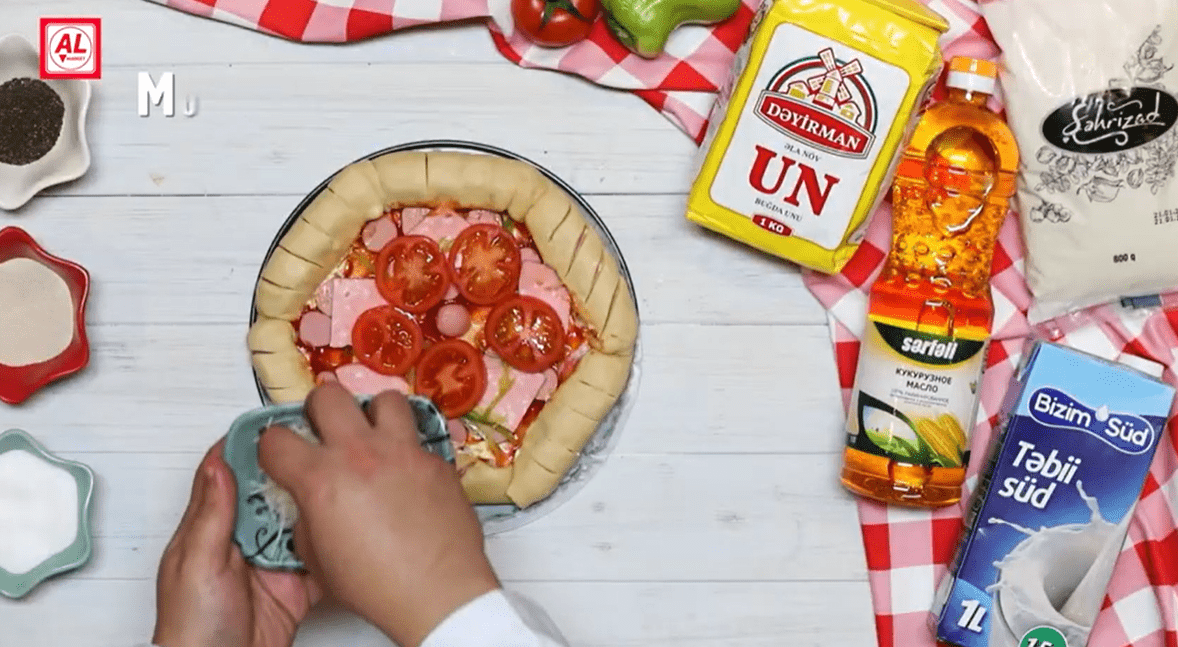 Pizza recipe
Portion: 5 servings Difficulty rating: Average Preparation time: 45 min. Cooking time: 40 min. Price for 1 portion: 1.28 AZN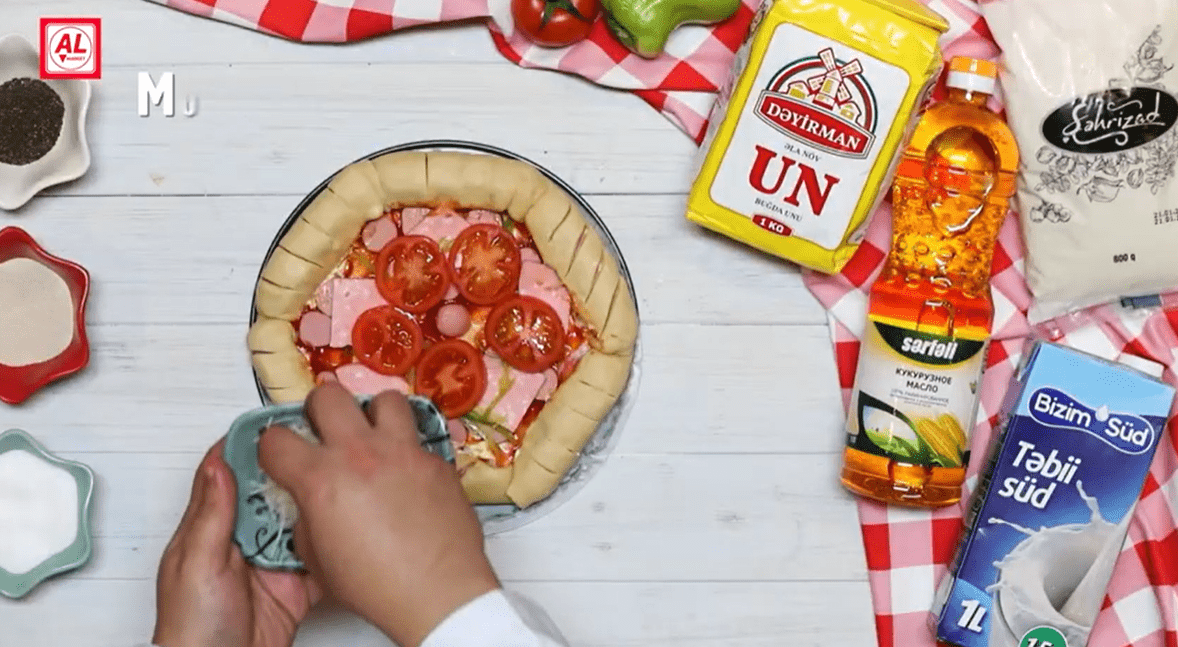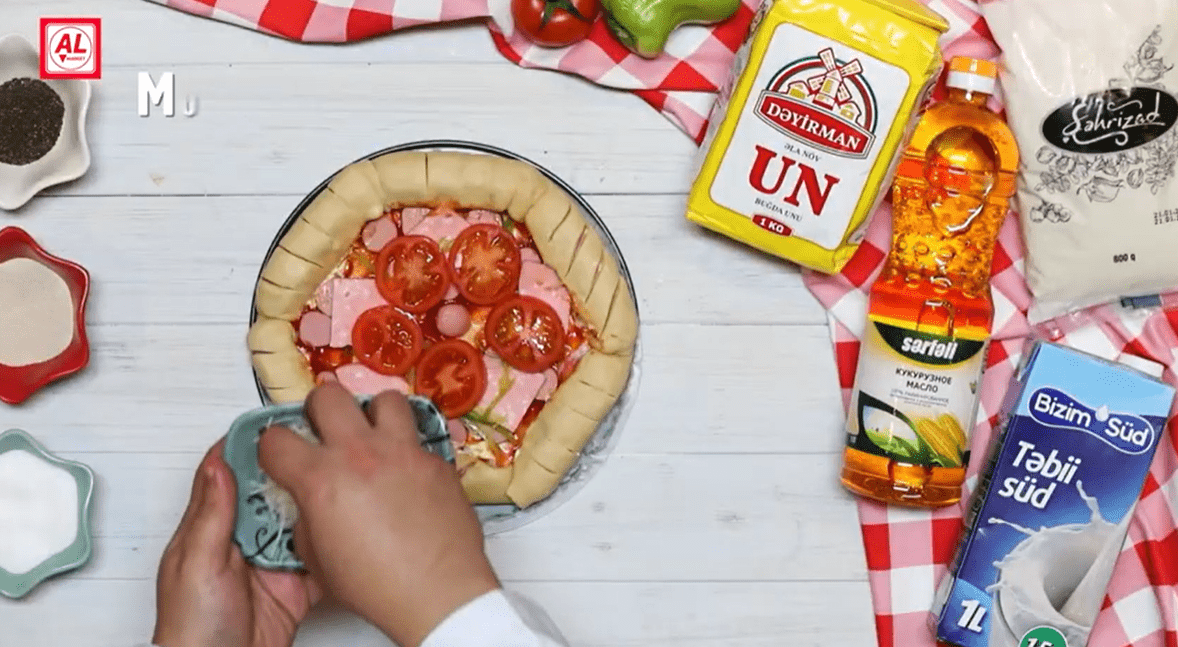 Composition:
"Dəyirman" flour – 500 gr.
"Sərfəli" vegetable oil – 2 tblsp.
"Şəhrizad" sugar – 1/3 tea spoon.
"Bizim Süd" milk – 300 ml
Yeast – half tea spoon salt – 1/3 tea spoon.
Egg – 1 pc.
Ketchup – 2 tblsp.
Sausage – 200 gr.
Salami – 200 gr.
Pepper – 1 pc
Tomato – 1 pc
Mozzarella cheese – 100 gr.
Method of preparation:
• To prepare the pizza dough, pour vegetable oil, sugar, yeast, salt, eggs and milk into the flour and knead. After the dough is kneaded, cover the dough and let it rise for half an hour.
• Place the dough into the baking tray, opening it one size larger than the size of the baking tray you will be baking the pizza in.
• Spread the mayonnaise and ketchup on the dough in order.
• Arrange the sausages in the form of rings, and salami chopped into rings and divided into 3.4 pieces
• Chop the peppers thin, long, tomatoes into rings and arrange on top.
• Arrange whole sausages around the edges.
• Trim the edges of the dough on both sides of the sausage.
• Fold the dough inward to cover the sausages.
• On the folded dough, make not too deep cuts with a knife.
• At the end, grate the cheese and add.
• Bake pizza in the oven at 180 degrees for 30-40 minutes.