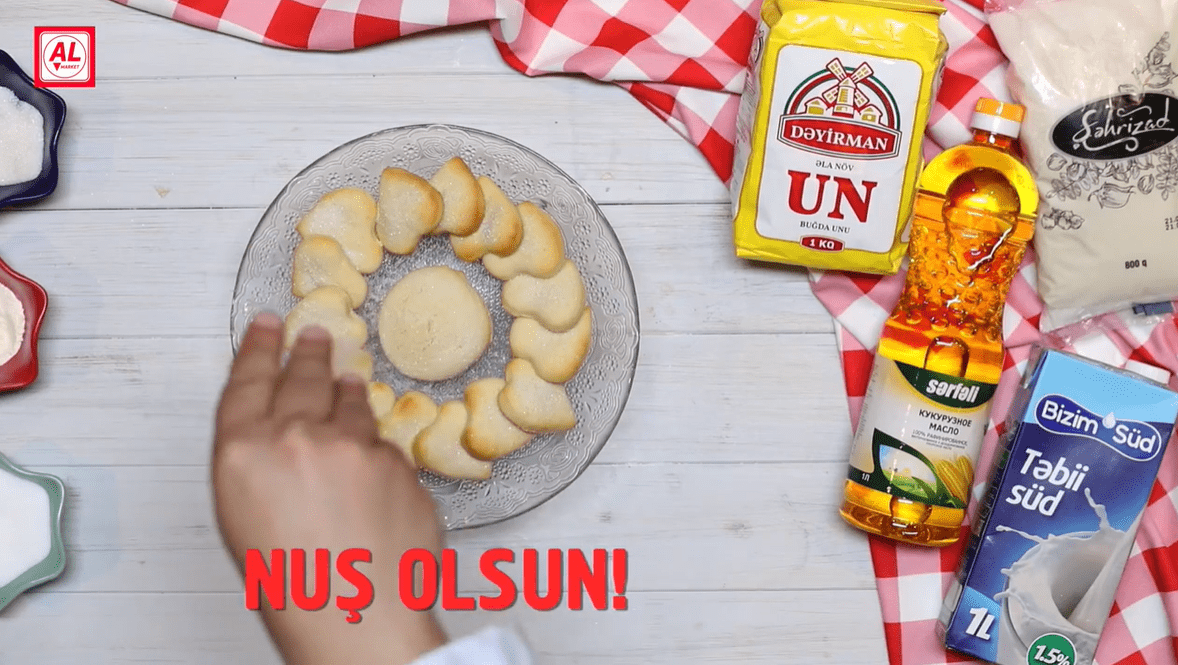 Cookie recipe
Portion: 5 servings Difficulty rating: Average Preparation time: 15 min. Cooking time: 15 min. Price for 1 portion: 0.55 AZN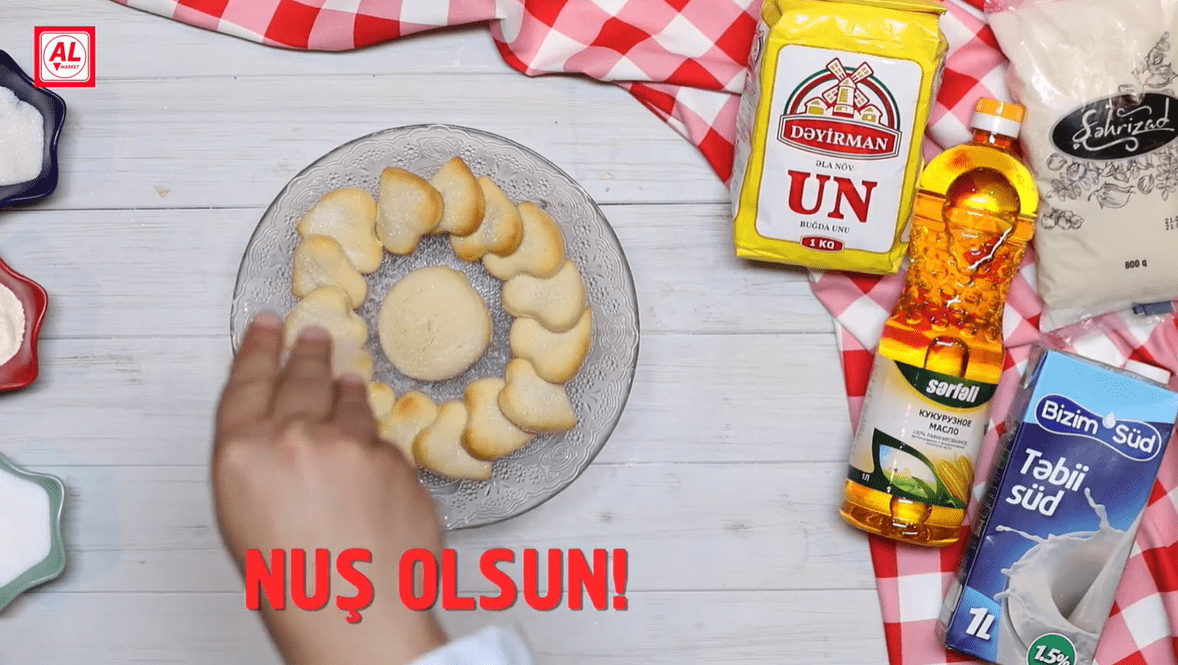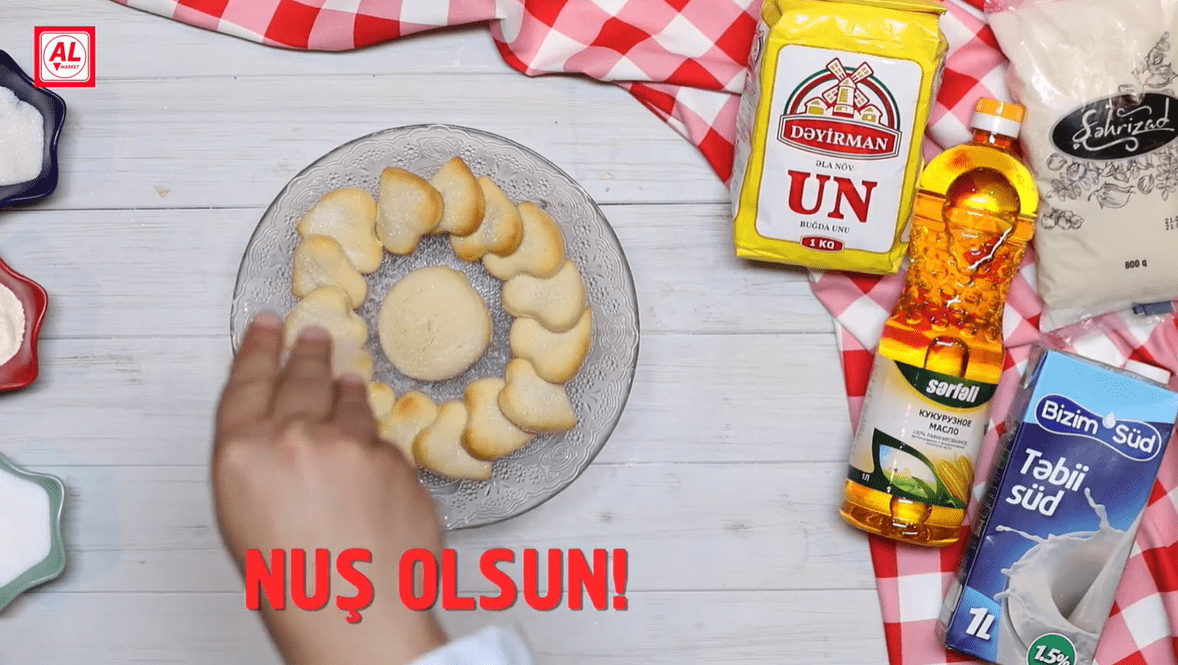 Composition:
"Dəyirman" flour – 500 gr.
"Sərfəli" vegetable oil – 3 tblsp.
"Şəhrizad" sugar – 4 tblsp.
"Bizim Süd" milk – 300 ml
Egg – 2 pcs
Salt – 1/3 tea spoon.
Vanilla - 1/3 tea spoon.
Baking powder - 1/3 tea spoon.
Method of preparation:
• To prepare cookie dough, sift flour and add milk, eggs, sugar, vanilla, salt, baking powder in order. At the end, pour in vegetable oil and start kneading.
• Using a rolling pin, roll out the dough to a thickness of about 2 cm.
• You can cut the dough into different shapes.
• Arrange the sliced cookies on a baking sheet lined with parchment paper.
• At the end, sprinkle with powdered sugar and put in the oven to bake.
• Bake cookies at 160 degrees for 15 minutes.