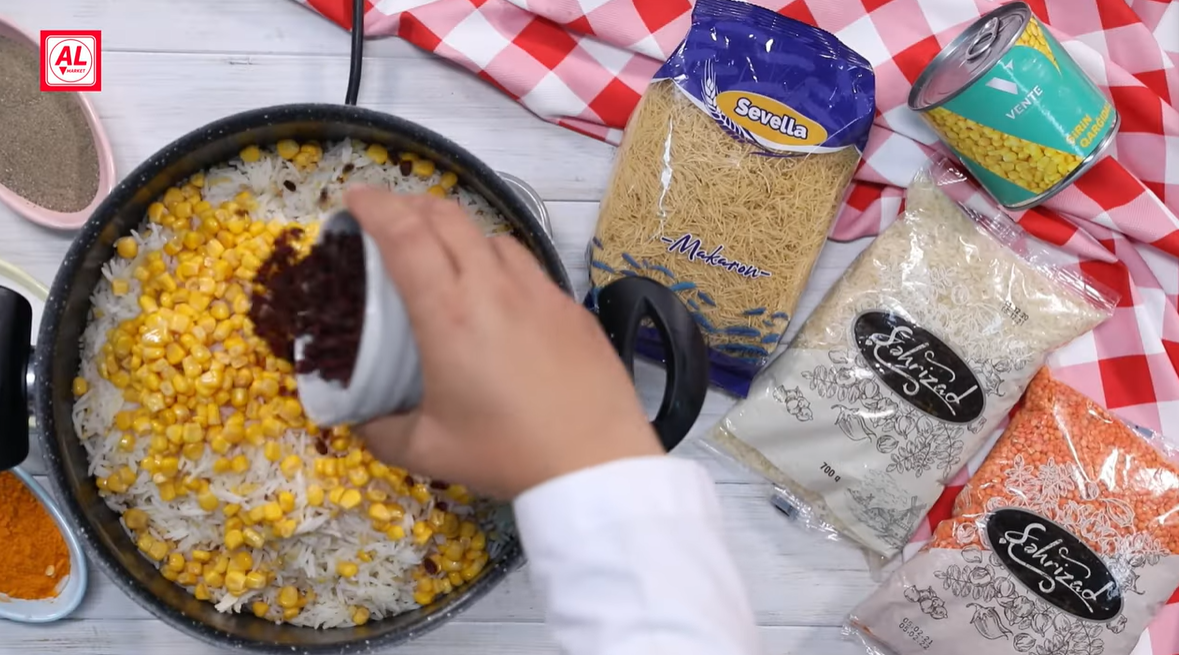 Lentil rice pilaf recipe
Portion: 5 servings Difficulty rating: Difficult Preparation time: 20 min. Cooking time: 10 min.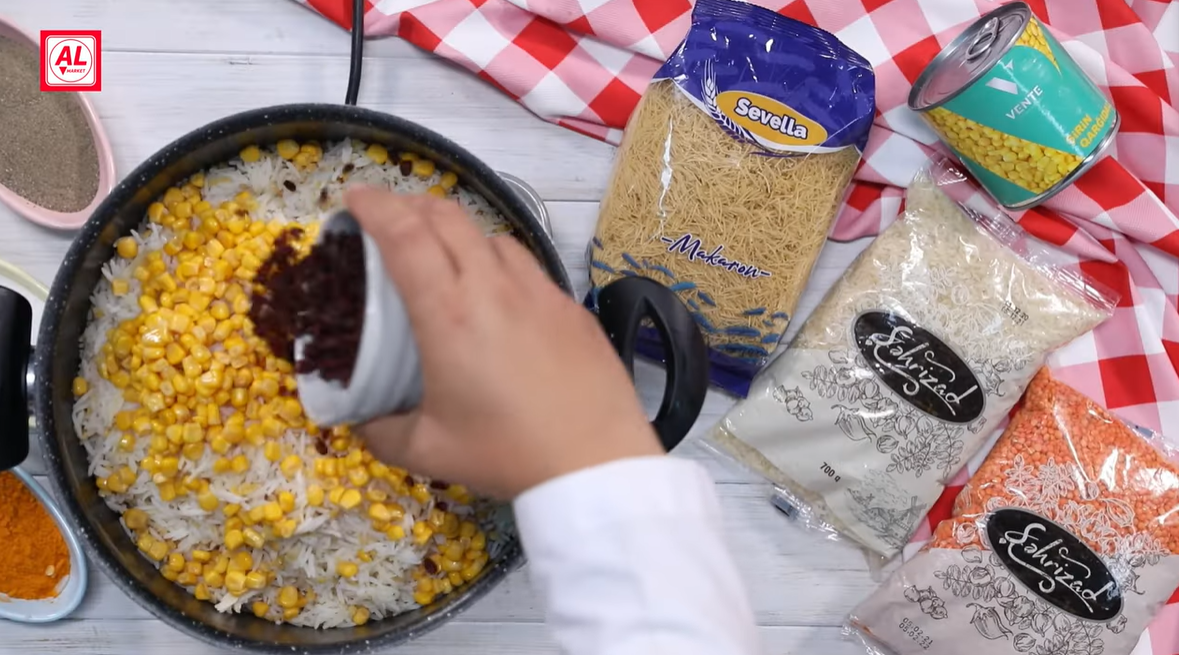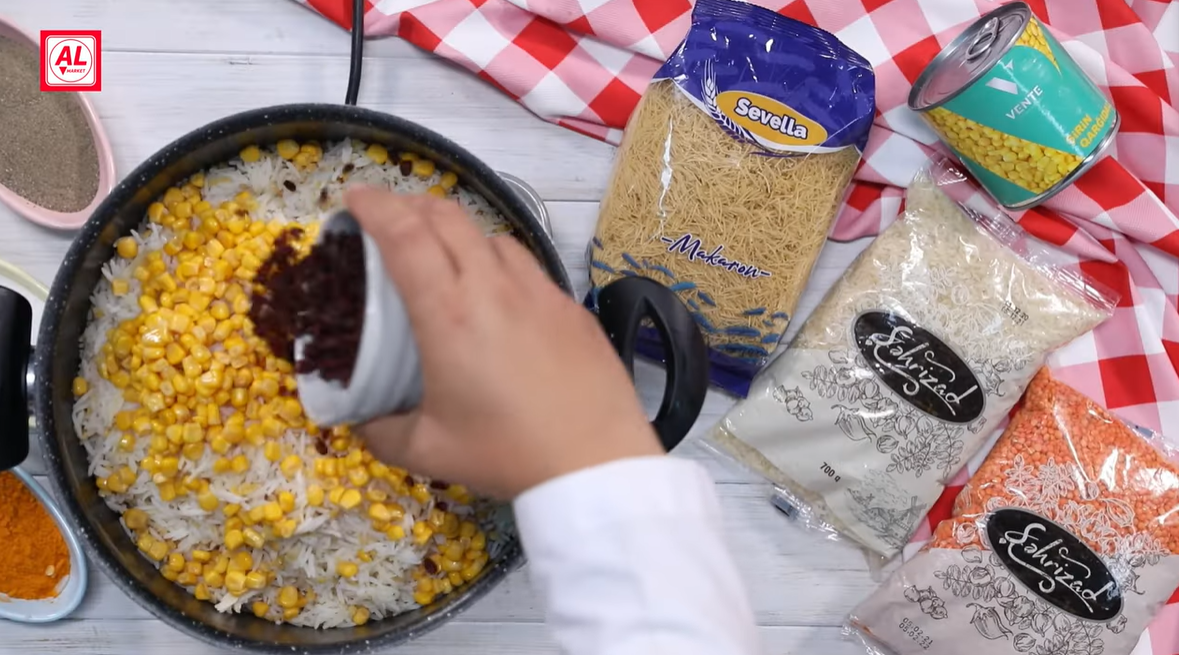 Composition:
"Şəhrizad" basmati rice – 2 cup.
"Şəhrizad" red lentil – 2 cup.
"Sevella" vermicelli pasta – 0.5 cup.
"Vente" sweet corn – 1 cup
Butter – 200 gr.
Chicken thigh recipe – 200 gr.
Onion – 2 pcs
Barberry – 2 tblsp.
Salt – according to one's taste
Method of preparation:
• Add salt to taste, 2 cups of rice, 2 cups of lentils and half a cup of vermicelli to boiling water and cook.
• Melt 2 tablespoons of butter in a seperate saucepan, add chicken thigh and roast them.
• Add the onion to the chicken and wait until it cooks.
• Make the rice addition we prepared on the cooked chickens.
• Then add 1 cup of canned sweet corn and 2 tablespoons of barberry to the pilaf and let it cook over low heat. Bon Appetit!