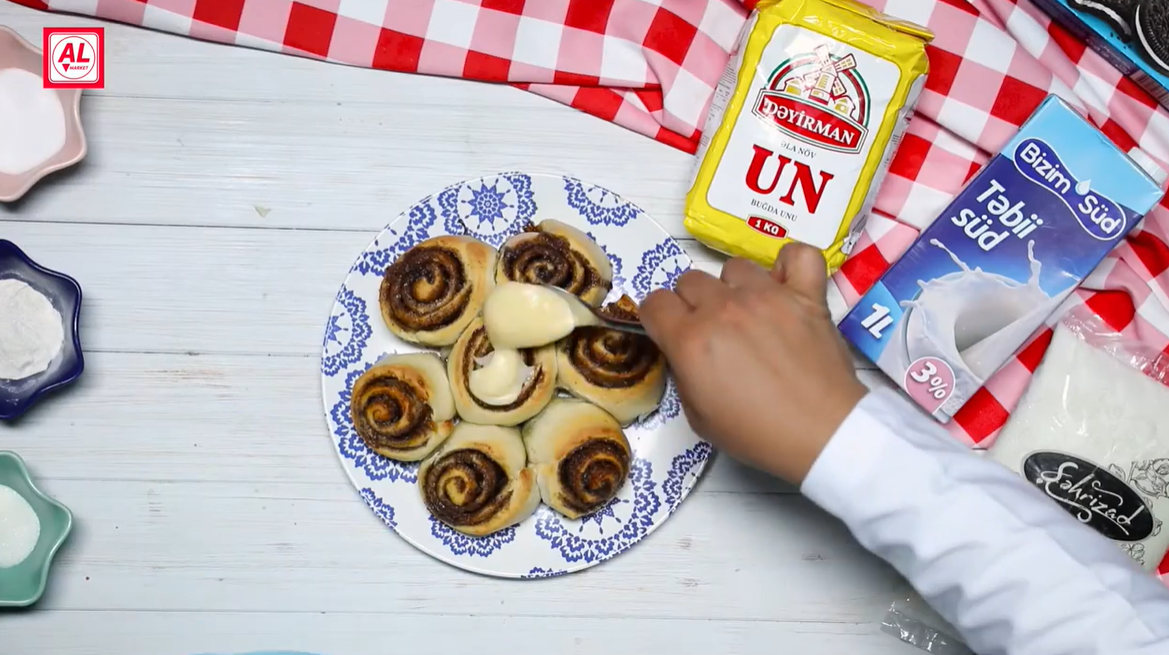 Cinnabon recipe
Portion: 5 servings Difficulty rating: Average Preparation time: 15 min. Cooking time: 30 min.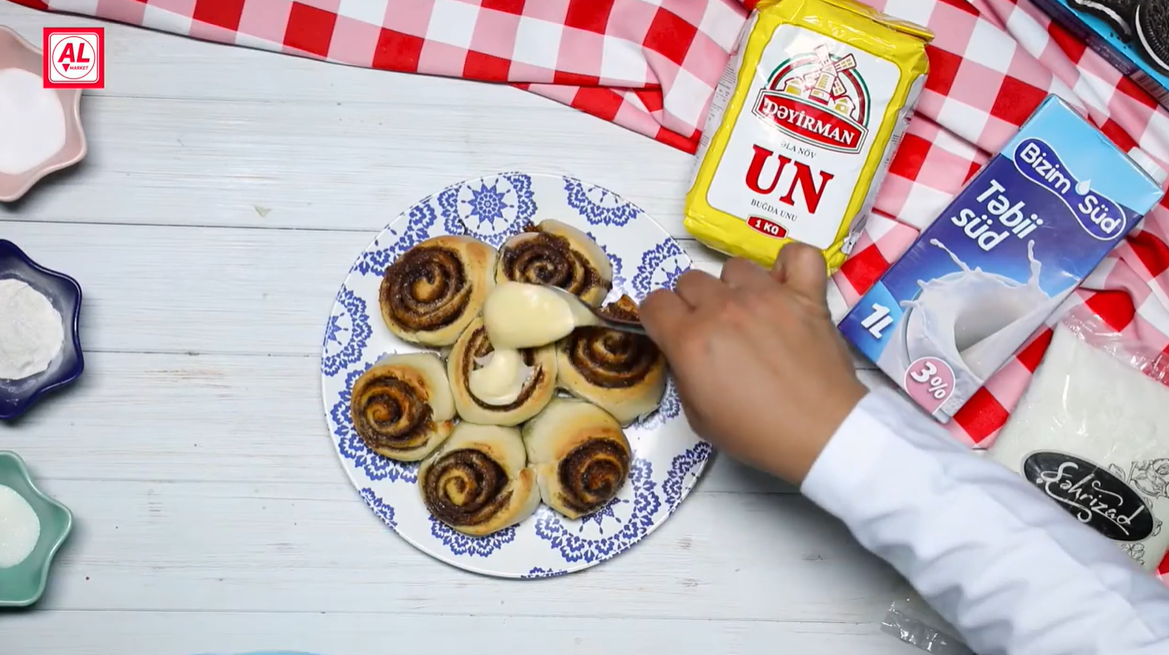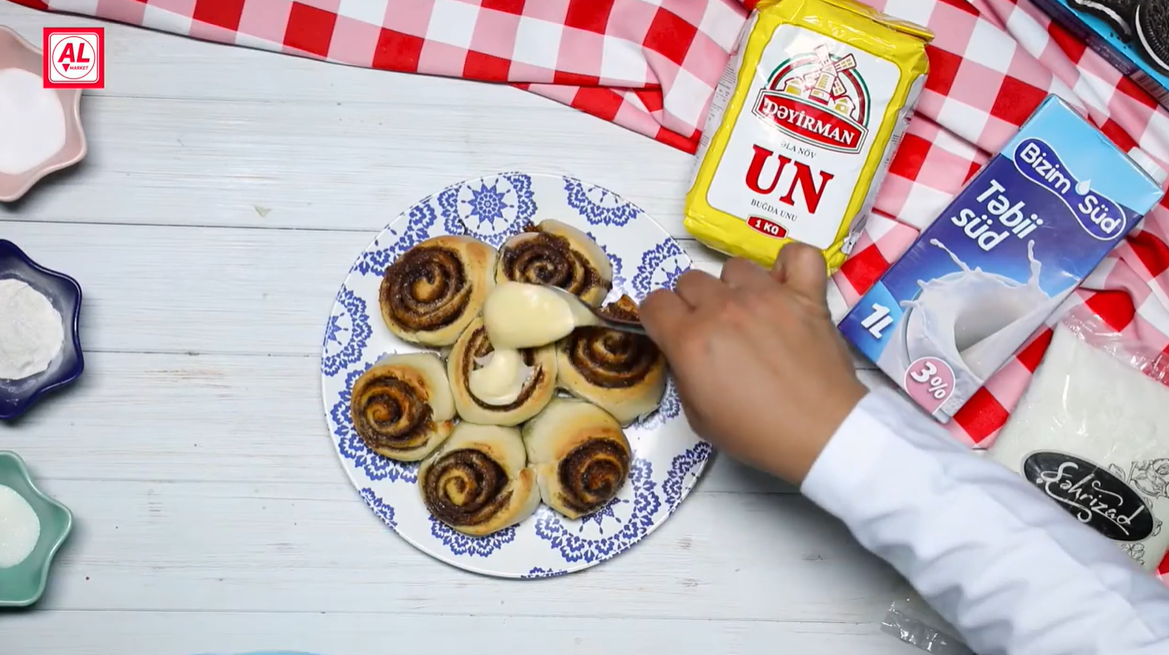 Composition:
Price for 1 portion: 1.25 AZN
"Bizim süd" – 70 g.
"Dəyirman" flour – 700 g.
"Şəhrizad" sugar – 100 g.
Brown sugar – 150 g.
Egg – 2 pcs
Butter – 220 g.
Yeast – 1 tea spoon.
Salt – 1 tea spoon.
Cinnamon – 3 tea spoon.
Vanilla – 100 g.
Cream cheese – 100 g.
Method of preparation:
• Add 70 grams of butter, milk, yeast, sugar and salt to two eggs and mix. Add flour to the mixture and knead until it turns into a dough and let it rest.
• Add cinnamon and 50 g of melted butter to brown sugar and mix.
• Roll out the dough and add the mixture. Then fold it in the form of a roll and cut it into pieces by thickness about 3 cm. Put small rolls in a baking tray and cook for 30 minutes at a temperature of 180-190 degrees.
• For sprinkling, add 100 grams of melted butter, 100 grams of powdered sugar and cream cheese and mix.
• Pour the mixture over the cake you take out of oven and spread it out. Cinnabon is ready. Bon appetit!