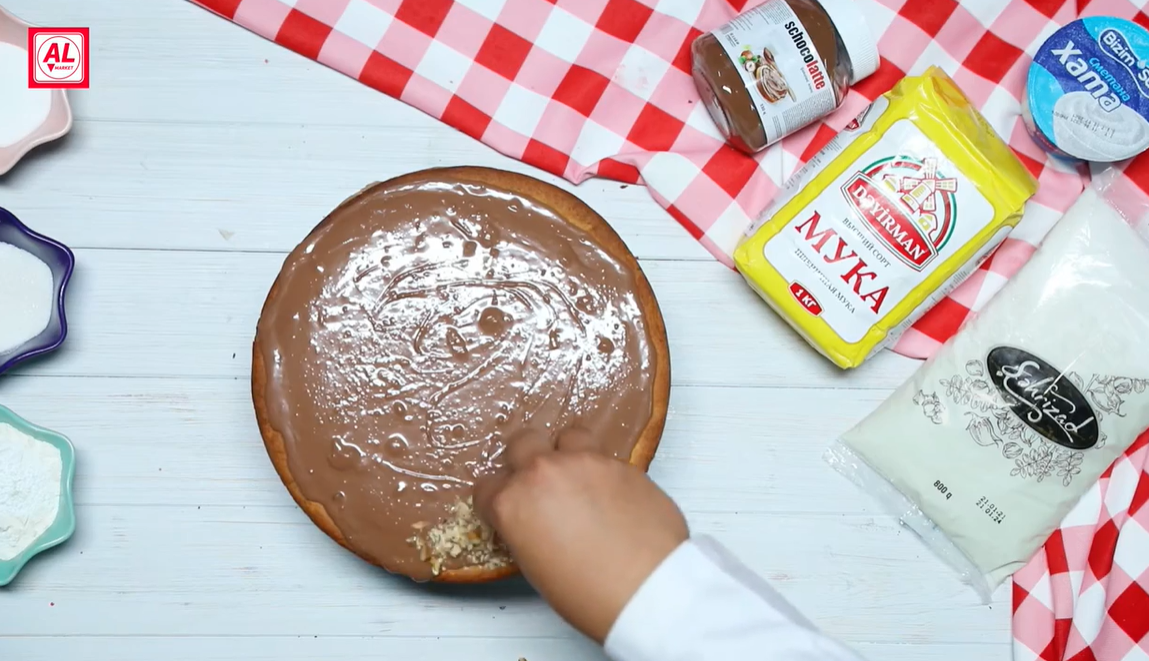 Cheesecake recipe
Portion: 5 servings Difficulty rating: Average Preparation time: 30 min. Cooking time: 40 min. Price for 1 portion: 1.95 AZN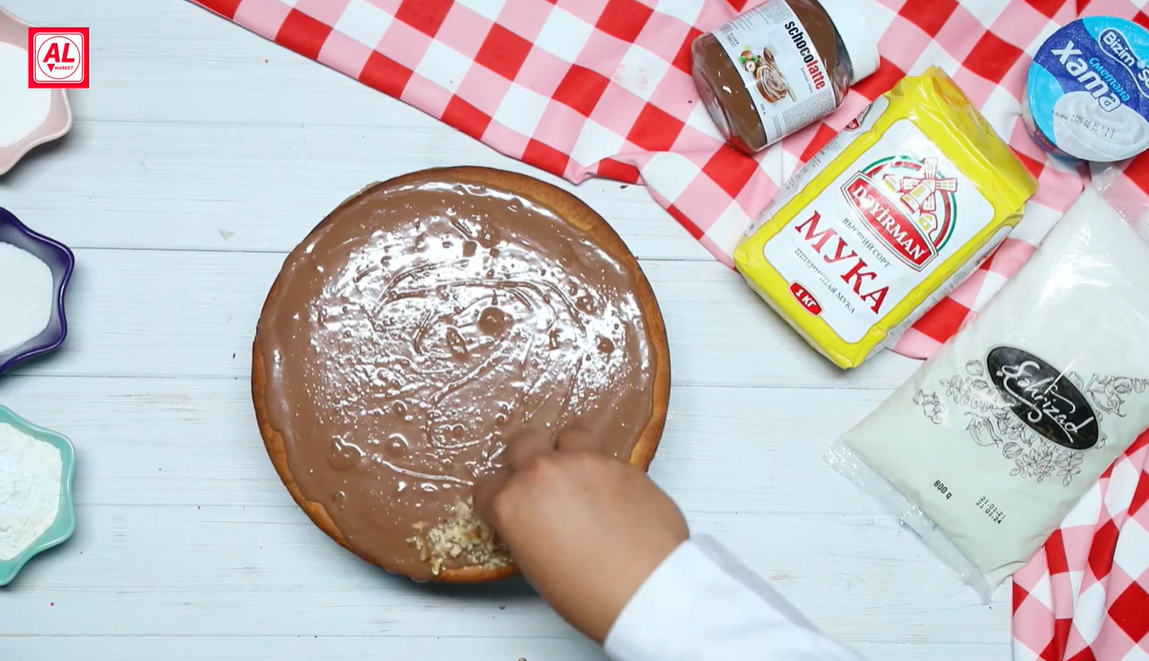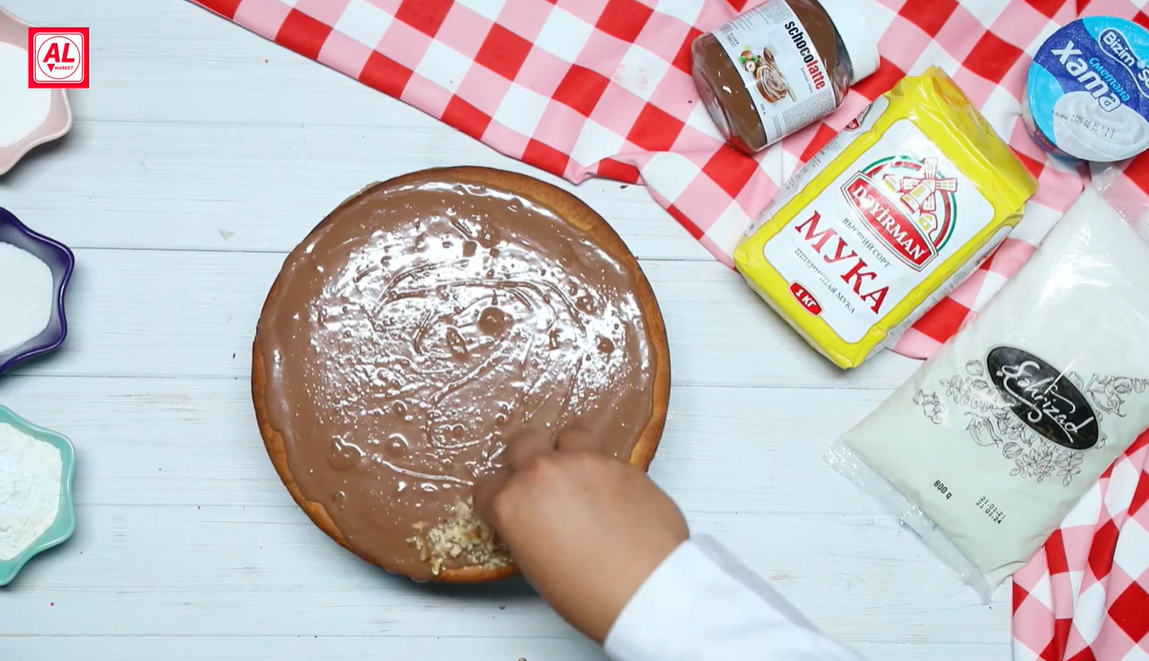 Composition:
"Şəhrizad" sugar – 300 g.
"Bizim süd" sour cream – 200 g.
"Dəyirman" flour – 300 g.
"Schocolatte" chocolate butter – 100 g.
Salt – half tea spoon.
Egg – 3 pcs
Baking powder – 1 tea spoon.
Cottage cheese – 600 gr.
Vanilla – 1 package
Farina – 1 tblsp.
Salt – 1 tea spoon.
Strawberry – 300 g.
Cream – 100 g.
Roasted walnut – 100 g.
Butter – 150 g.
Method of preparation:
• Mix butter, eggs, sour cream, baking powder, sugar and salt in a bowl, add flour and knead the dough. Let it rest.
• To prepare the filling, add cottage cheese, sugar, sour cream, potato starch, semolina, eggs and vanilla to an empty bowl and mix.
• Place parchment paper in a baking tray to prevent sticking. Spread the dough so that it covers the sides of the baking tray, poke holes in it with a fork, add the filling and place in the oven. Bake 45 minutes at 180 degrees.
• Garnish with chocolate, walnuts and strawberries according to one's taste.