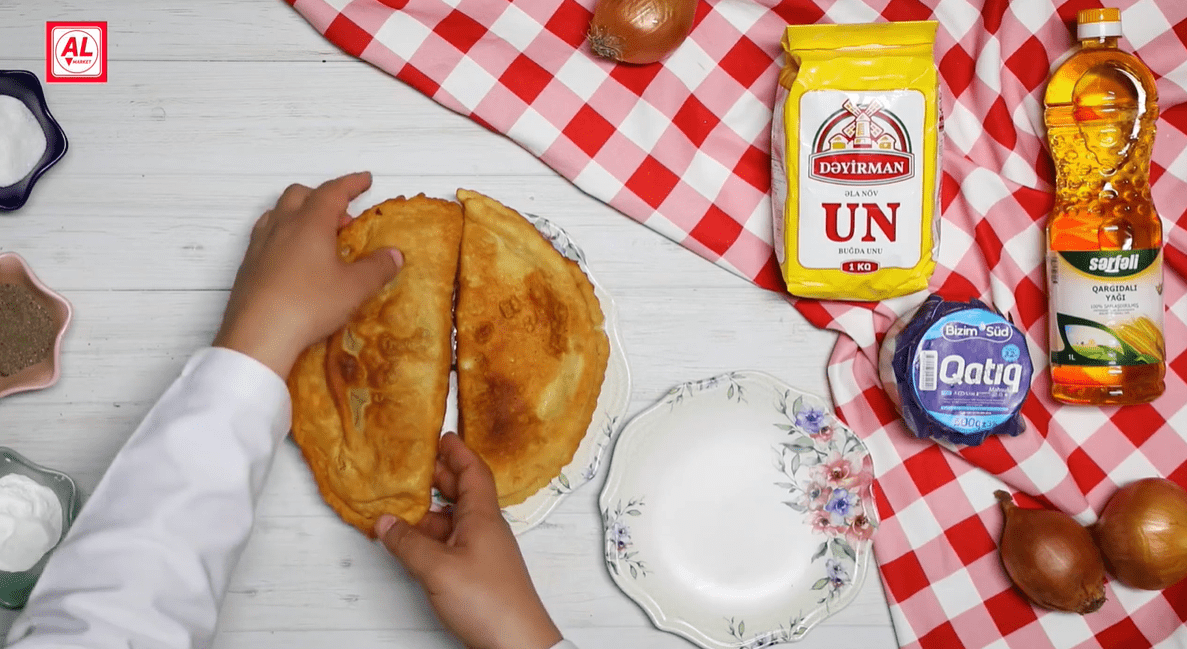 Chebureki recipe
Portion: 5 servings Difficulty rating: Average Preparation time: 20 min. Cooking time: 10 min. Price for 1 portion: 1.06 az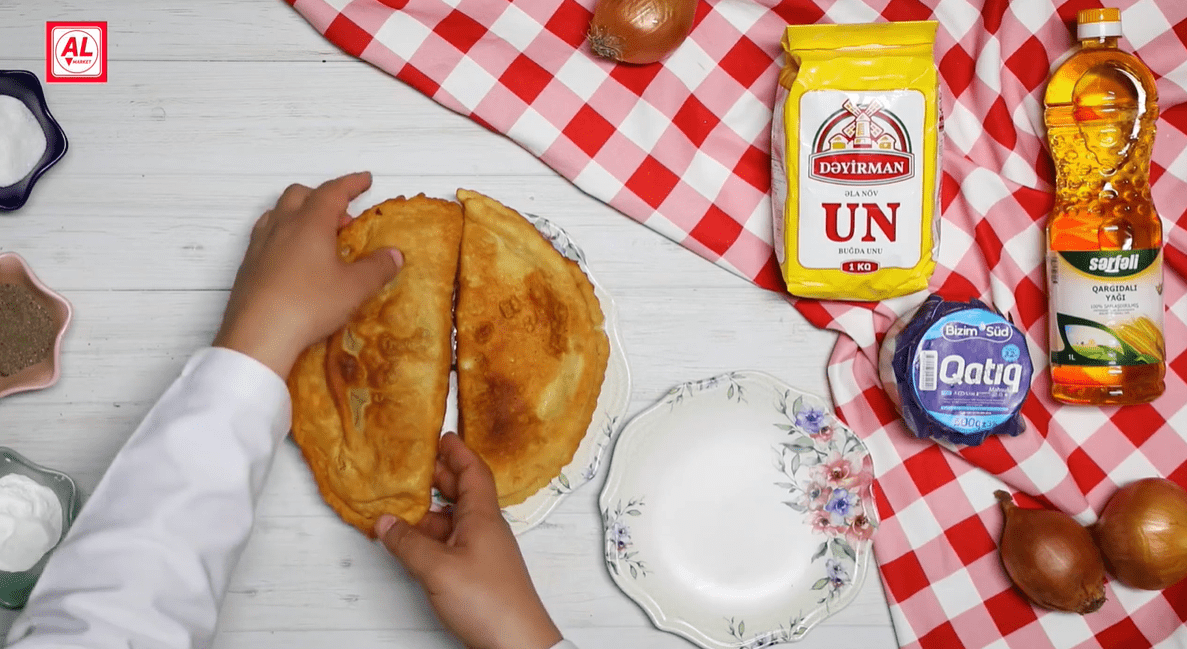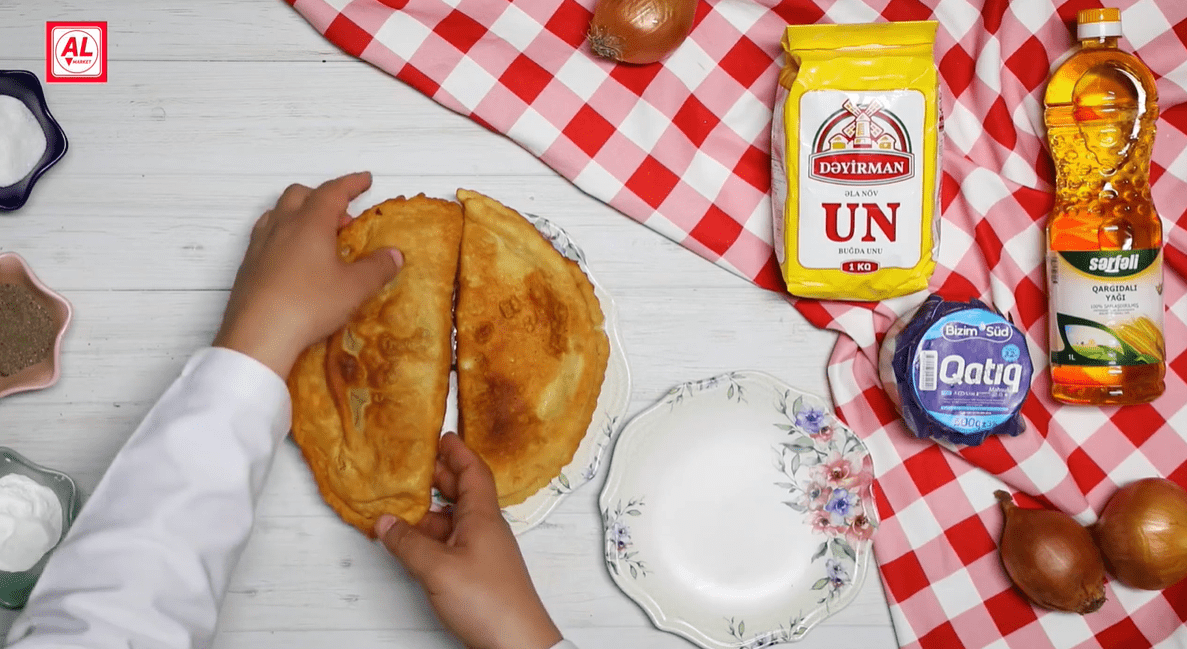 Composition:
"Bizim Süd" organic yoghurt – 2 tablespoon
"Dəyirman" flour – 500 gr.
"Sərfəli" vegetable oil
Butter – 6 tblsp.
Toyuq əti – 300 gr.
Onion – 1 pc
Baking powder – half teaspoon
Salt, pepper – according to one's taste
Method of preparation:
• Melt 3 tablespoons of butter and brown the chicken a little.
• Add chopped onion, salt and pepper and brown again.
• For the dough, add the yoghurt, 3 tablespoons of butter, baking powder and salt and mix.
• Pour the flour into the mixture and knead the dough.
• Roll out the kneaded dough with a rolling pin so that it is not too thin.
• Place the browning chicken on one side of the dough and roll it up.
• According to one's taste, grated cheese can be added to the dough.
• After folding the dough, pinch the edges so that they do not open and fry on both sides in vegetable oil in a pan.