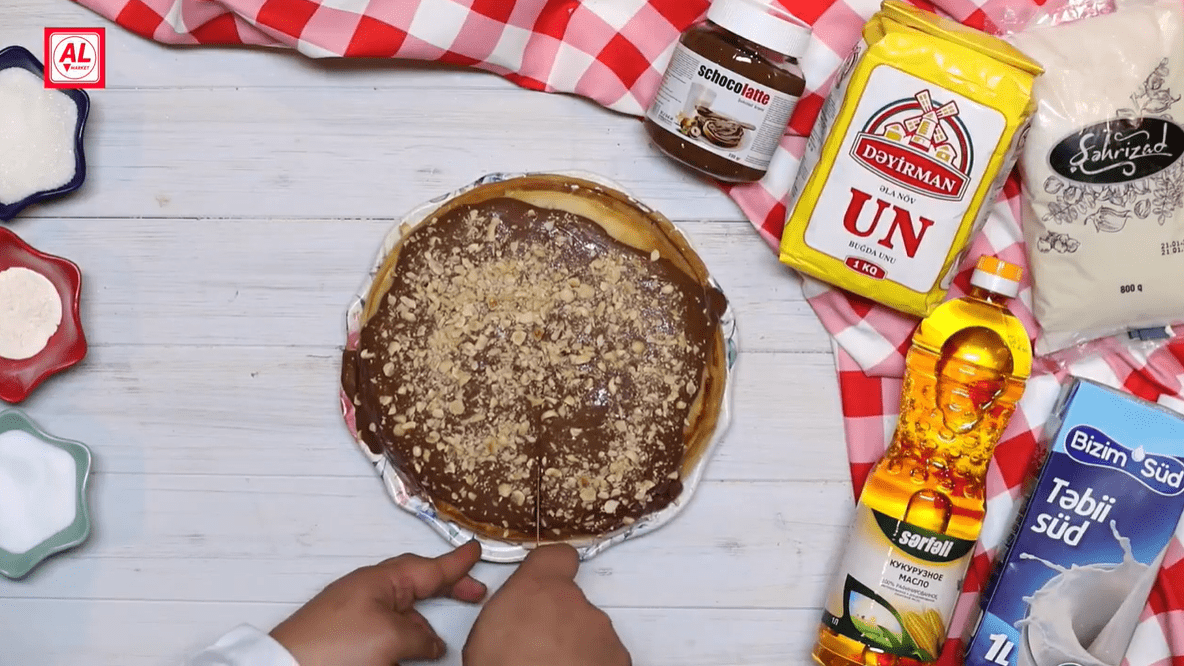 Crepe cakes recipe
Portion: 5 servings Difficulty rating: Average Preparation time: 15 min. Cooking time: 15 min. Price for 1 portion: 1.10 AZN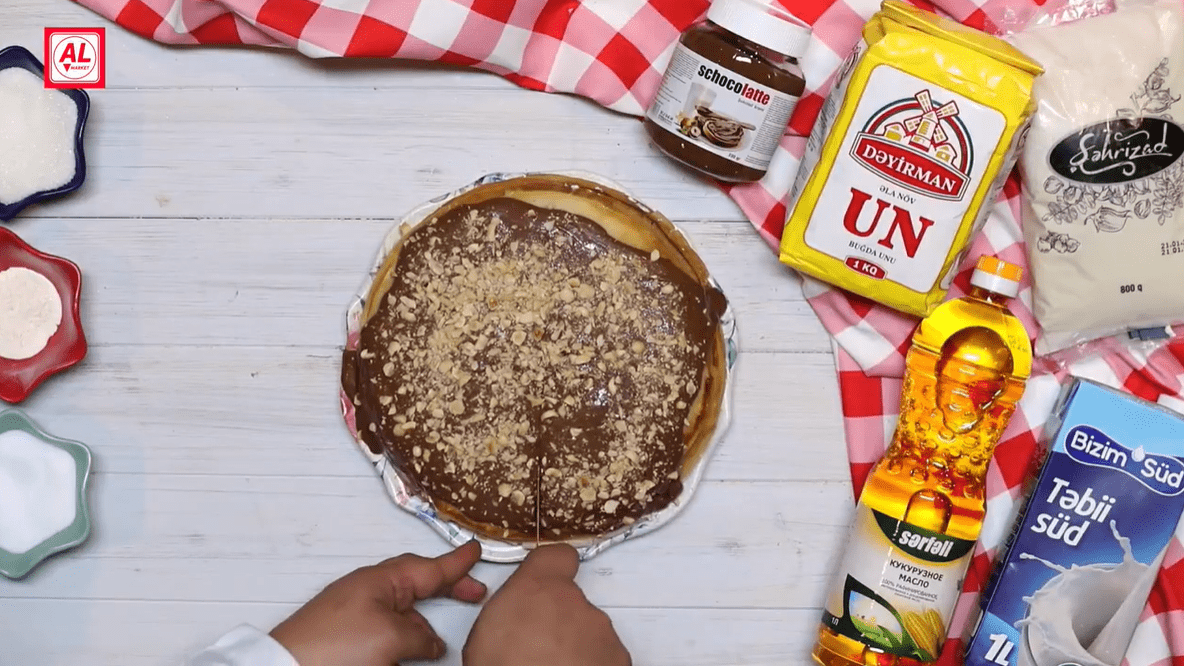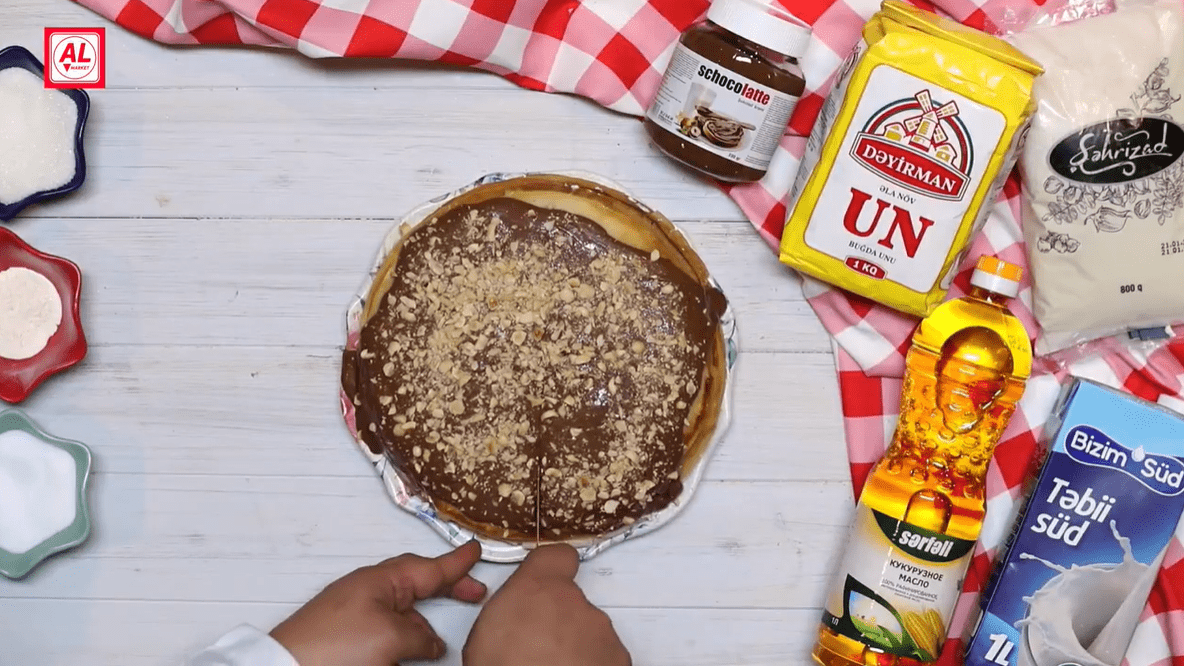 Composition:
"Dəyirman" flour – 1 cup
"Sərfəli" vegetable oil – 3 tblsp.
"Şəhrizad" sugar – 0.5 tea spoon.
"Bizim Süd" milk – 300 ml
"Schocolatte" chocolate butter – 90 gr.
Egg – 1 pc
Salt – 1/3 tea spoon.
Vanilla - 1/3 tea spoon.
Cream – 100 gr.
Curd – 200 gr.
Roasted hazelnut – 150 gr.
Method of preparation:
• Mix milk, eggs, sugar, salt, butter, vanilla and flour and make crepe batter.
• After the products are fully mixed with each other, add 1 scoop of the mixture to the warmed pan and then rotate the pan to ensure that the dough is fully spread in it. Once one side is browned, flip over and fry the other side.
• After baking the whole dough in this way, prepare the cream mixture to spread between.
• Mix cottage cheese, cream and sugar well.
• Stack the baked dough on top of each other in a row and spread the cream mixture between each dough.
• Spread the chocolate butter over the last dough and sprinkle with the roasted, ground hazelnuts