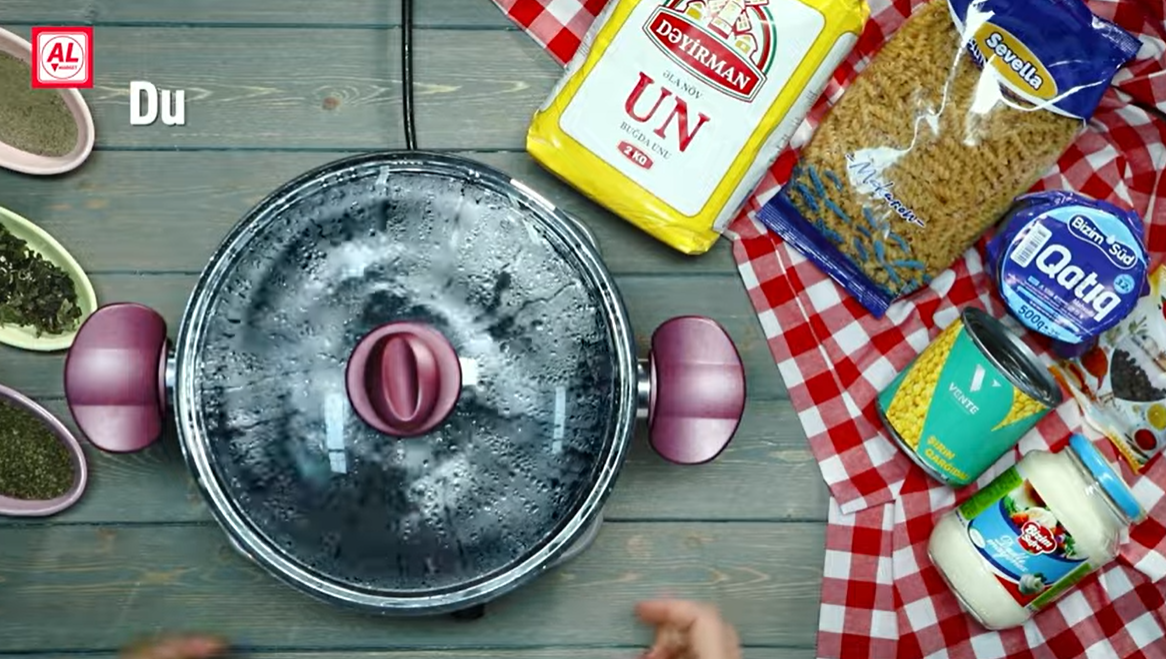 Pasta salad recipe
Portion: 5 servings Difficulty rating: Average Preparation time: 20 min. Cooking time: 10 min.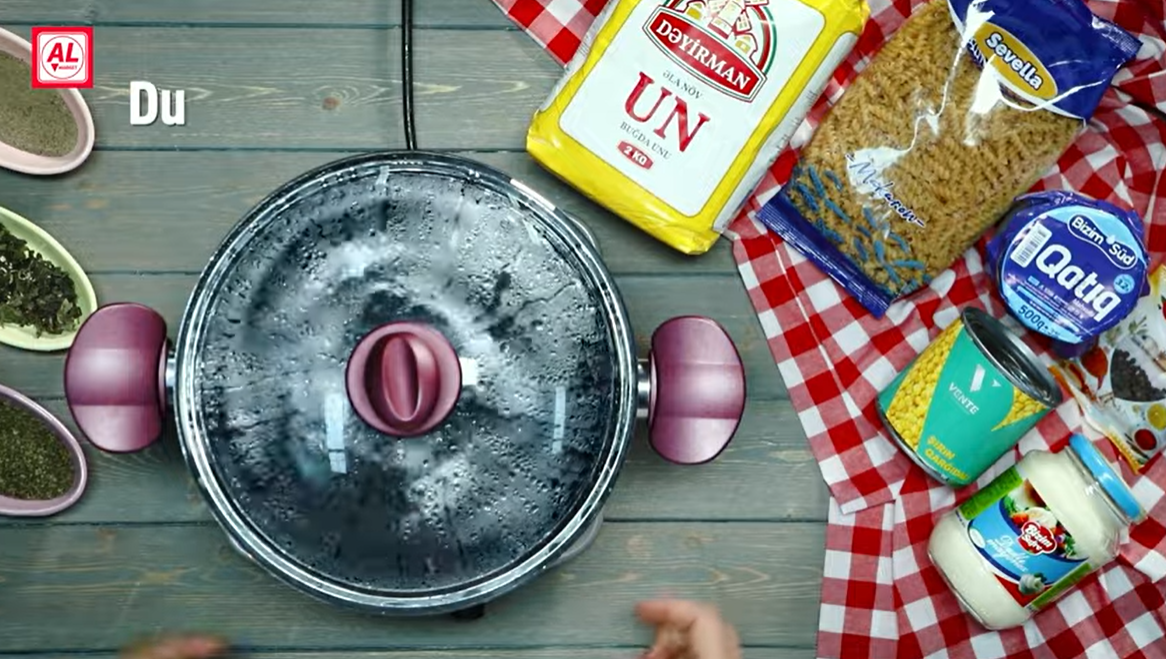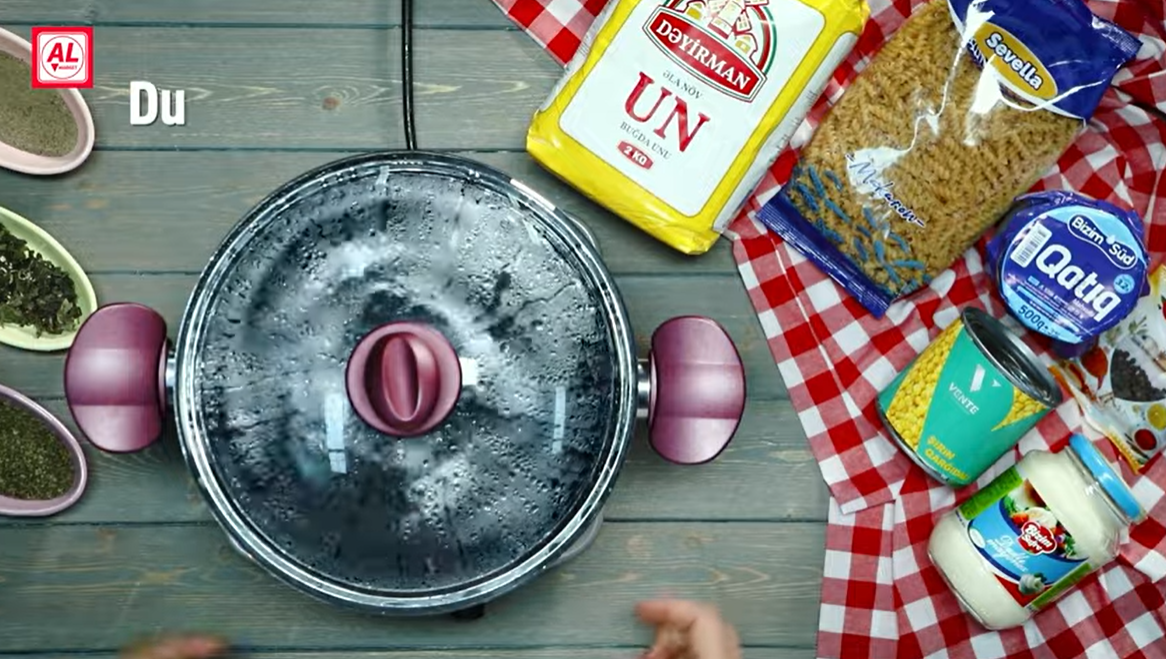 Composition:
"Sevella" pasta – 1 package
"Dəyirman" flour – as needed
"Bizim süd" yoghurt – 400 gr.
"Vente" sweet corn – 4 tblsp.
Cucumber – 2 pcs
Red onion – 2 pcs
Garlic – 1 cloves
"Bizim süfrə" mayonnaise – 3 tblsp.
"Sanitta" pepper – according to one's taste
Salt – according to one's taste.
Method of preparation:
• Add salt to taste, 1 pack of pasta and refined oil to boiling water and cook.
• In a separate bowl, add 400 grams of yoghurt and 3 tablespoons of mayonnaise and mix.
• Add the chopped onion, cucumber, tomato, and 1 garlic clove to a separate bowl and mix.
• After mixing, add 4 tablespoons of corn and cooked pasta.
• Then we mix the prepared yoghurt addition with pasta.
• Add pepper and herbs to the salad and serve. Bon appetit!